The Union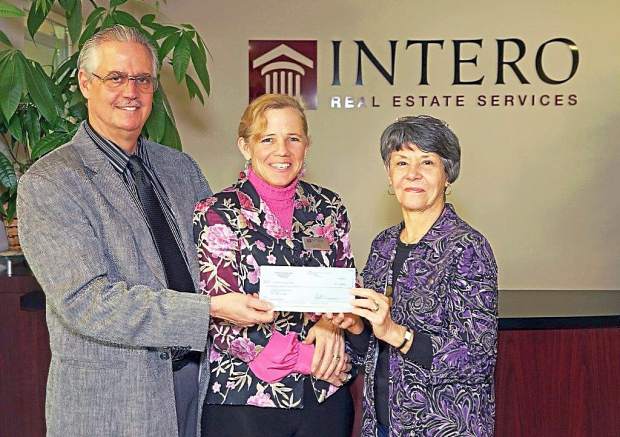 The Intero Foundation-Nevada County has donated $1,503.80 to the Nevada County Diaper Project as part of its mission to impact the growth and well-being of children in our community.
The funds will be used to purchase diapers to be distributed to the needy families of Nevada County.
John and Edie Miller, realtors and owners, have recently opened the Intero Real Estate Services offices in Grass Valley and Penn Valley. They have worked in Nevada, Placer and Yuba counties for over 25 years.
Established in 2002, the Intero Foundation, empowered by Intero agents and employees, has collected over $3 million, benefiting more than 130 nonprofit organizations. The Nevada County Diaper Project will be an annual recipient along with other nonprofit, organizations whose mission is helping young children in Nevada County.